In his latest book, New York Times best-selling author Dan Heath writes, "So often in life, we get stuck in a cycle of response. We put out fires. We deal with emergencies. We handle one problem after another, but we never get around to fixing the systems that caused the problems."
Through Built for Zero, we are proud to work with communities who reject the idea that homelessness is inevitable and are working to create a lasting end to homelessness by preventing homelessness before it begins. The powerful story of Rockford, Illinois, a community on the leading edge of these efforts, was featured in Heath's latest book, Upstream: The Quest to Solve Problems Before They Happen,
Heath writes: "There are hundreds of agencies and organizations that exist to help the homeless, but how many organizations are dedicated to preventing people from becoming homeless?" Rockford and other Built for Zero communities are out to do just that.
How Rockford, Illinois, reached functional zero for both veteran and chronic homelessness
Rockford is an example of a community that has been able to reach a measurable end, called functional zero, for both veteran and chronic homelessness; they're one of 12 Built for Zero communities to reach this milestone for one of more sub-populations. Now they're working to end all homelessness.
Rockford achieved incredible results by moving upstream on the problem. As Jennifer Jaeger, community services director, explained to Heath, wrapping their heads around the belief that they could end veteran homelessness was the first challenge.
"It's a big mind shift. It's no longer just taking care of the problem, which is what we were doing historically, but ending the problem," she said.
As a community, they took ownership of the problem by creating a "command center" made up of service providers and city agencies that met regularly to find housing solutions for each and every veteran experiencing homelessness in the city. Before this alliance, their housing efforts were described as "willy-nilly." Often the people receiving housing were the easiest to house. They streamlined their approach to focus on housing the most vulnerable first.
They took a systems approach, which they were able to do because they had created a real-time, by-name list of each person experiencing homelessness in Rockford. Heath highlights the transformative power of "by-name" data.
As Jaeger explains: "The data itself feels like it's a sort of a living creature. Because it talks to us … It tells us, 'You need to look at this, you need to think about this.'"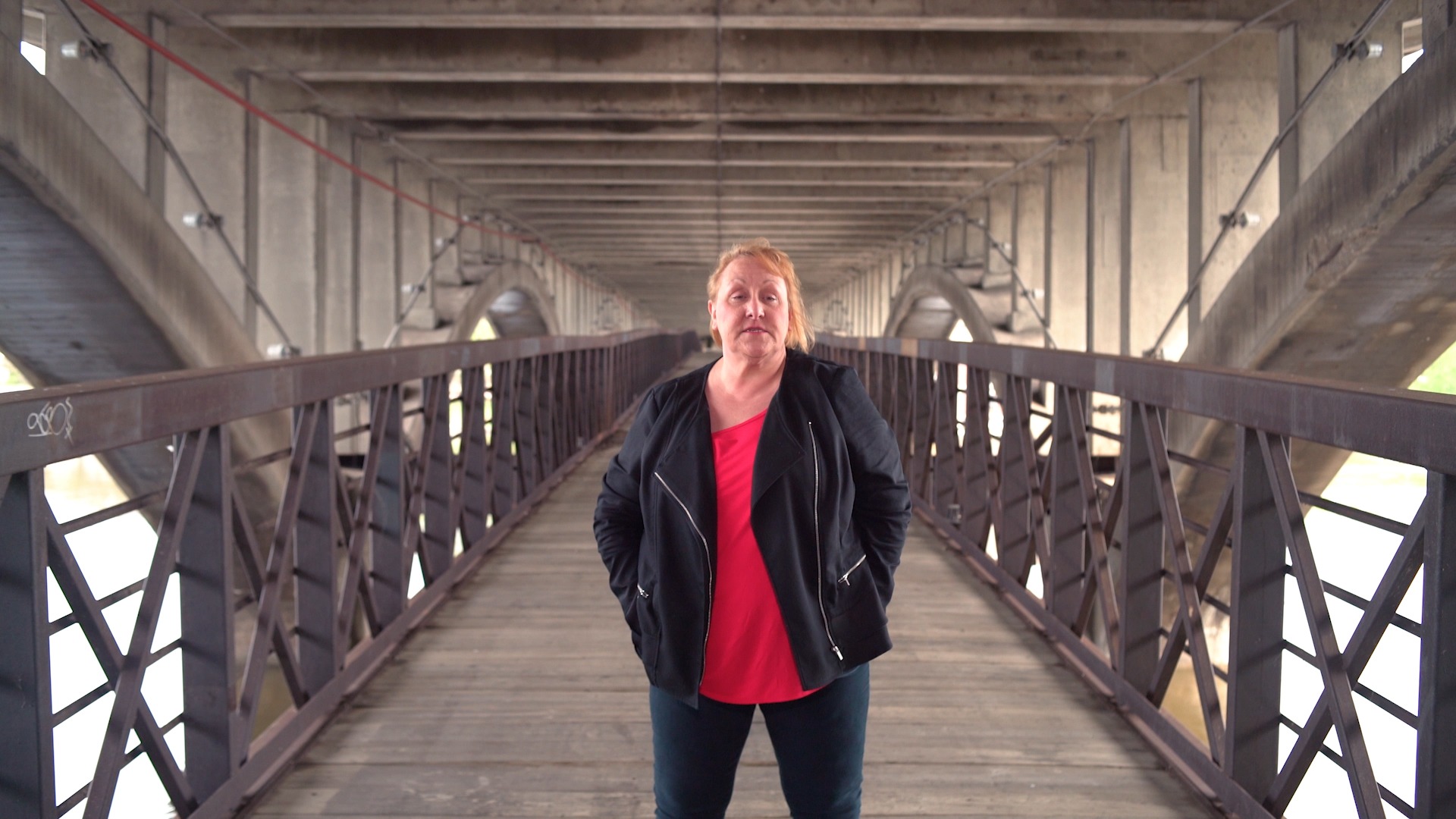 "It's a big mind shift. It's no longer just taking care of the problem, which is what we were doing historically, but ending the problem."
— Jennifer Jaeger, Rockford community services director
Going upstream in Rockford, and beyond
Creating a system that can continually end homelessness requires more than a system that is effective at housing people — it needs to stem "inflow," or prevent people from experiencing homelessness in the first place. Rockford understands that this will be a critical component to ending homelessness for all.
In 2019, they embarked on a pilot program to try to prevent evictions in an attempt to stop people from entering into homelessness. They did this by testing new ideas, including mediating situations between tenants and landlords and even paying rent on behalf of tenants.
As Heath writes, "A month or two of rent payments was far more cost-effective than re-housing people if they became homeless."
Now, perhaps more than ever, it will be critical for cities and counties to disrupt inflow and prevent homelessness. Due to historic unemployment rates spurred by COVID-19 alone, homelessness is projected to increase by up to 45% this summer. Other factors like the expected closure of quarantine and isolation units for people experiencing homelessness, and the looming expiration of moratoria on evictions, are poised to drive more inflow into homelessness. Meanwhile, COVID-19 has demonstrated more starkly than ever the trauma and threat that homelessness poses to our most vulnerable neighbors and the health of our communities.
Through Heath's book, we are able to witness the power of a community's commitment to not simply respond to homelessness, but to build a reality where it doesn't happen in the first place. In this moment of crisis, it will be as important as ever to challenge ourselves with the question that he poses to his reader "How many problems in our lives and in society are we tolerating simply because we've forgotten that we can fix them?"