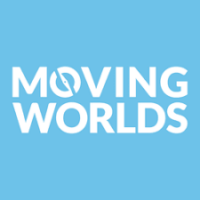 Homelessness is a major problem in the United States — according to the White House Council of Economic Advisors, over half a million Americans experience homeless on a single night. Efforts to address this crisis face major barriers, including quantifying the magnitude of the problem in the first place: the annual federal Point In Time (PIT) counts are widely understood to under-count the number of people experiencing homelessness by a significant margin—some experts say by half or more.
To address a problem as dynamic and complex as homelessness, data needs to be captured and used in a better way. Organizations on the ground need real-time, quality data to coordinate services, measure the outcomes of their interventions, and make informed decisions about allocating limited resources.
Community Solutions is on the front lines of making that vision a reality for organizations on the ground. Through the Built for Zero initiative, Community Solutions and its network of partner cities are driving to zero homelessness by raising the bar on how data is used in the sector.
Community Solutions initiated a pilot in Denver with Metro Denver Homeless Initiative (MDHI) to do exactly that, with additional support from the Tableau Foundation Service Corps Mission Projects and MovingWorlds. Continue reading to see how its work is advancing collaboration among local agencies to ensure that everyone in metro Denver has a safe place to call home.