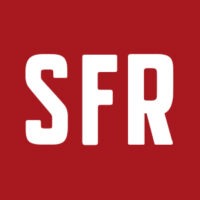 Whether you're more likely to stare resolutely ahead when you hit a red light to avoid catching the gaze of the person at the median or to shuffle through your middle console in search of a dollar, driving past panhandlers at every major Santa Fe intersection can make homelessness seem inevitable.
It's not.
"Homelessness is solvable," says David Foster, director of real estate development for Community Solutions, a national organization working with more than 80 US cities—including Santa Fe—to reduce and end homelessness through its Built for Zero program.
"This is the best approach to social policy I've ever seen when it comes to an actual strategy and a methodology to follow," says Mayor Webber, who pushed the city to join the program in 2018. "Now we've got a real workable roadmap. It's worked in other places. We can do it, too."
He's talking about places such as Rockford, Illinois; Bergen County, New Jersey; and Abilene, Texas, where people rarely remain homeless for more than a year and special programs help homeless veterans get back on their feet. These locales have achieved "functional zero," where the total number of new people experiencing homelessness each month is less than the total number of homeless people who move into long-term housing and get the support they need.
Foster says the Built for Zero strategy takes fluid coordination between multiple entities and generous public investment.
A community must first work with shelters and other organizations to establish and regularly update a "by-name list" of every person who passes through the system, says Foster. Then the city must provide enough affordable housing to accommodate the entire homeless population and an integrated safety net to help them stay housed.