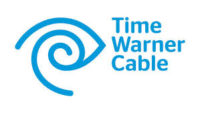 On any given night there's more than 1,400 homeless veterans across North Carolina.
On Veterans Day, Triad city leaders announced they'll work together to end veteran homelessness by the end of next year.
"The VHVH and the home they provided for me was a beacon of hope during the darkest time of my life," said former homeless veteran Calvin Ward.
VHVH, or Veterans Helping Veterans Heal, is one of several services in Winston-Salem that helps fallen heroes get back on their feet.
"We started our 10 year plan to end chronic homelessness here in Winston-Salem about seven years ago, and we've made remarkable progress," said Winston-Salem Mayor Allen Joines.
Greensboro's mayor, Nancy Vaughan, said the Gate City is new to the challenge.
"We are actually kicking off our challenge [on Veterans Day]," said Vaughan.
Homeless veterans are often in transitional housing, which includes moving between the two cities; one of the main reasons the two are working together.
"By working together and forming this partnership to look at best practices to develop strategies that work to track our data collectively means that we will be able to provide better services, more complete services to our vets," said Senior Director of Housing Strategies for United Way of Forsyth County Andrea Kurtz.
Each January every community in North Carolina does a survey of its homelessness. Over the last seven years the number of veterans in the homeless population has dropped from 15 to eight percent in Winston-Salem and from 11 to eight percent in Greensboro.