Winston-Salem, North Carolina, is part of the Built for Zero movement to end chronic homelessness. This article originally appeared in the Winston-Salem Journal.
In 2005, Forsyth County made the commitment to end chronic homelessness.
At the time there were more than 200 chronically homeless people in our county. Today there are 36. Thirty-six people still living on our streets with a disability, some for 12 months, some for more than 20 years.
These are just the facts, not the stories. These facts don't highlight the challenges people face finding affordable housing that can also pass an inspection for minimum housing quality, even with a rent voucher. It does not highlight the challenges of finding housing with access to food, health or public transportation. It does not highlight the health challenges folks have because of living on the streets for years, with untreated or sporadically treated mental health issues, diabetes, cancer, etc.
The data doesn't show how hard it is for folks living on the streets to get or hold onto their photo ID, without which they can't rent an apartment. The data doesn't show the impact that years of living on the margins of our community has on people's health and self-esteem. The data doesn't highlight the skills and talents each of these 36 folks have — musicians, artists, horticulturalists, carpenters etc.
The data doesn't show the hard work and dedication of the case managers working with them: to encourage them to try one more time to look for an apartment despite years of rejections, to try treatment for their mental illness even though the ever-revolving system has not met their needs for decades; to build relationships with landlords to rent to the people who have been chronically homeless even though their background checks show they may not be an "ideal" tenant — whatever that may be.
The data is only part of the story. The rest of the story is equally important.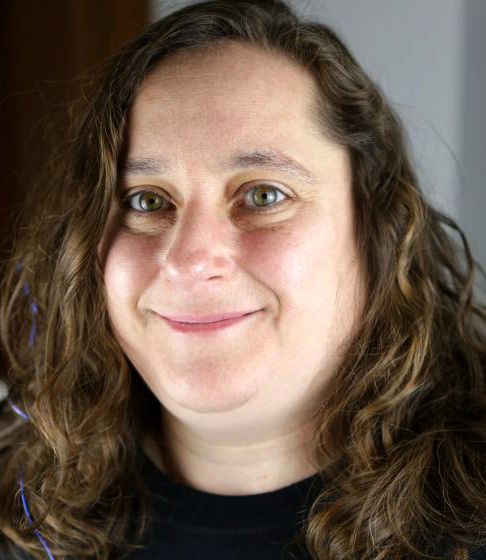 THE CHALLENGE, FOR EACH OF US, IS TO ASK OURSELVES, "WHAT ONE THING CAN I TRY TODAY THAT MIGHT HELP SOMEONE WHO IS HOMELESS GET HOUSED FASTER? AND WHAT DO I NEED TO TRACK TO KNOW IT WORKED?" ONCE YOU ANSWER THESE QUESTIONS, JUST DO IT.
— Andrea Kurtz
In 2014, the Continuum of Care, the organizing body for homeless services in our community, joined Built for Zero, a national initiative working to end chronic and veteran homelessness. At the convenings, I have the honor of being among leaders from communities across the U.S. and Canada working on solving the same problems we face across Forsyth County: lack of affordable housing, broken mental health care systems, criminal justice systems that respond to human needs with a lens of punishment, not rehabilitation, a disinvestment in public housing. Our CoC is not alone in trying to end chronic homelessness under the weight of systems much bigger and more well-resourced than the homeless service system. Where we do stand out is in our commitment, focus and passion to not give up on ending chronic homelessness. We are among very few communities who have come this far. We have only 36 people who are chronically homeless — half of whom are engaged with homeless service providers and on a path to housing.
We are so close to the goal of ending chronic homelessness. But to do this, it is not just the homeless service providers who have to do the heavy lifting. Forsyth County must improve how we address the intersections of health care and housing, criminal justice and housing, education and housing, employment and housing. When our CoC adopted Housing First as the strategy for addressing the needs of people who are chronically homeless, we did so knowing that years of research supported the notion that all human problems are easier to solve, and more effectively addressed when a person has a safe, stable, permanent place to call home.
As I look to and learn from other communities working to end chronic homelessness, I am inspired by their willingness to look not only at these big system changes, but also small changes in their everyday work — something akin to the butterfly effect, where one small change can effect big ripples — either in a whole system or in the life of one person. The challenge, for each of us, is to ask ourselves, "What one thing can I try today that might help someone who is homeless get housed faster? And what do I need to track to know it worked?" Once you answer these questions, just do it.
I will be looking forward to seeing the results — with all the butterflies in our community flapping their wings, who knows what impact we can have?
---
Andrea Kurtz is the senior director of Housing Strategies for the United Way of Forsyth County, North Carolina.