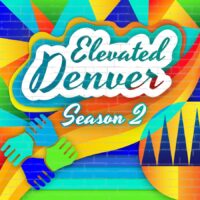 In a recent episode of their podcast, the nonprofit organization Elevated Denver shared the compelling stories of two veterans in the Denver community, Ben and Dustin. Both experienced health issues and fell into homelessness. Both were housed through the local initiative to end veteran homelessness.
"The work we've done around veterans, and the reductions we've seen, are because we have formed these really meaningful local teams, we've got the right resources to the table and worked very, very strategically around that. We're seeing some really encouraging reductions that we hope we can replicate with other populations," said Dr. Jamie Rife, Executive Director at the Metro Denver Homeless Initiative. 
In 2015, Denver joined Built for Zero, and Colorado was the first state to implement a statewide model within the movement. The Denver team's work has led to a 21% reduction in veteran homelessness in the past year. This episode explores the data- and person-centered approach to addressing homelessness that has driven this success.
"I like the way [Built for Zero] balances both the data-driven and the person-centered approach," said Ian Fletcher, Community Solutions Strategy Lead for Large-Scale Change. "Because a lot of teams and organizations and ideas are one of those things but not both. And I think it's critical that we ground the trends in the systems in individuals and individuals' stories."
Among the highlights from Elevated Denver
Dr. Jamie Rife from MDHI on the power of case conferencing.
"When we are talking about this person, you know who they are, you've outreached them, or you've been providing them services. You know them by name. And then we actually have veteran-specific case conferencing. So if we're talking about Aurora, the Aurora providers get together and talk about those 37 people."
Ian Fletcher on by-name data and how it centers the people experiencing homelessness.
"One of the challenges of our work is that providers spend a lot of time trying to find people. This hyper-local element has allowed people to say, 'We have a voucher for John. If anyone sees John between our meeting today and our meeting next week, I need you to have him call this number or reach out to this person. And we are going to be looking for him.' It's person-centered because the person experiencing homelessness is not having to navigate all these systems. Instead, it's the system responding to their needs and meeting them where they are at."
Dustin, a 44-year-old veteran of the Navy, on the urgency of the problem.
"You want to help defeat the problem, put the money where it needs to go. Help the people who need to be helped. Provide the services that need to be provided."