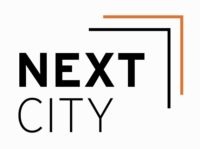 The Fresno Madera Continuum of Care was founded over 20 years ago to help coordinate homeless services in California's Fresno and Madera counties. For years, the collaborative focused on serving individuals who had already become homeless. About two years ago, the focus shifted to include "inflow," or homelessness prevention.
"We were focused as a continuum for those experiencing homelessness," says Laura Moreno, the chair of Fresno Madera Continuum of Care,"but as someone pointed out a couple years ago, if all we're doing is catching people as they fall off the cliff, we're never going to stop people before they get to the edge and prevent them from falling."
The coalition is now part of Built for Zero, a campaign by the nonprofit Community Solutions to end homelessness, at least for certain populations. (Last year, Next City reported on the Built for Zero campaign in Rockford, Illinois, where officials there have pledged to end homelessness for everyone.) In this work Community Solutions found communities cannot sustainably end homelessness without preventing people from experiencing it in the first place — which requires sectors outside the homelessness response system to take responsibility for stabilizing people most at risk.
Analysis has shown this "diversion" strategy reduces the number of people becoming homeless, demand for shelter beds, and the size of program wait lists. People who receive help before becoming homeless also have a lower rate of returning to the system to access shelter.