In the face of a global pandemic, economic chaos, and a worldwide uprising to confront racial injustices, Built for Zero communities worked together in unprecedented ways to end homelessness and protect those experiencing it. Despite it all, the Swift Factory officially opened for business, the Brownsville community came together to respond to urgent needs, and the Built for Zero movement was selected as a finalized for the MacArthur Foundation's 100&Change competition. Here are the moments that inspired hope for a more equitable future.
---
JANUARY 2020
Adelaide, Australia Achieves a Quality, By-Name List
Adelaide, Australia became the first community outside of North America to achieve a quality, by-name list on the path to ending homelessness.
'The Rise' Aims to Bring Housing and Health Support to Brownsville
Community Solutions-affiliate The Brownsville Partnership announced plans to co-develop 'The Rise,' bringing new affordable housing and health support to the historic neighborhood of Brownsville, Brooklyn in order to keep housing secure for families and individuals touched by the criminal justice system.
United for Brownsville Launches Learning Landscapes
United for Brownsville, a program of SCO Family of Services in partnership with Community Solutions, teamed up with young families and local markets to launch Learning Landscapes, an initiative that turns grocery shopping into a learning adventure for parents, caregivers, and their children.
Chattanooga Ends Veteran Homelessness
Chattanooga and the Southeast Tennessee Region became the 11th community in the country to achieve functional zero for veteran homelessness, proving it's possible to build a future where homelessness is rare and brief.
FEBRUARY 2020
Community First School Opens in Hartford's Promise Zone
The community's push to open an independent elementary school in the North End of Hartford, CT came to fruition after years of work from the Northeast Hartford team. It aims to provide an alternative to an educational system that isn't working for families in Hartford's Promise Zone.
MARCH 2020
Built for Zero begins working with communities to respond to COVID-19
We helped Built for Zero communities secure PPE, held convenings, and monitor cases as they responded to the pandemic. Communities will continue to come together in unprecedented ways to protect people experiencing homelessness on the frontlines in the face of a historic rise in homelessness. Tableau Foundation also supported the Phoenix/Maricopa County, AZ and Jacksonville, FL Built for Zero teams to test everyone experiencing homelessness in their regions for COVID-19.
APRIL 2020
Built for Zero April Learning Session
Community leaders came together to offer solutions, support, and hope as they face COVID-19 on the frontlines at the Built for Zero virtual learning session.
MAY 2020
Built for Zero Featured on the Armchair Expert Podcast
Dan Heath, a bestselling author, speaker and fellow at Duke University's CASE center, chatted with the Armchair Expert Dax Shepard about how upstream social reform happens. He discussed the work of Built for Zero communities and the upstream solutions it takes to end homelessness.
JUNE 2020
Public Health and Homeless Response Systems Join Forces
Built for Zero brought together leaders from the homeless response and health care systems to talk about how they've collaborated together to protect our unhoused neighbors from the pandemic. These systems were challenged to partner together in new ways in order to respond to COVID effectively — and quickly.
United for Brownsville Responds to COVID-19
In the face of threats posed by the coronavirus pandemic, United for Brownsville teamed up with Riverdale Avenue Community School and nonprofit Brighter Bites in the historic neighborhood of Brownsville in Brooklyn to ensure local families can access essential items and fresh produce.
JULY 2020
Community Solutions named finalist for the MacArthur Foundation 100&Change Competition
Community Solutions was named one of six finalists for the John D. and Catherine T. MacArthur Foundation's #100andChange competition, aiming to help Built for Zero communities accelerate a lasting end to homelessness that leaves no one behind by 2024.
AUGUST 2020
Charlotte Reduces Homelessness by 30%
Charlotte/Mecklenburg County, NC reduced veteran homelessness by 30% across the metro area of more than one million people by strengthening their data and relationships.
Lynchburg, VA Ends Veteran Homelessness
In the face of the pandemic, Lynchburg, VA reached Functional Zero and sustained it for veteran homelessness. They aim to sustain a system that keeps homelessness rare and brief in the face of an unprecedented rise in homelessness due to pandemic unemployment levels.
Jacksonville Featured in Malcolm Gladwell's Revisionist History
On the podcast Revisionist History, Malcolm Gladwell visited the Built for Zero community of Jacksonville, FL to understand how they have taken the anonymity out of homelessness in order to solve it.
OCTOBER 2020
Built for Zero's Virtual October Learning Session
The movement to end homelessness cannot be decoupled from the racism that pervades our nation's history and systems. Community Solutions joined national partners to launch the journey to building racially equitable homeless response systems. At the October Learning Session, we rolled out the racial equity framework to #BuiltforZero communities to help achieve this.
NOVEMBER 2020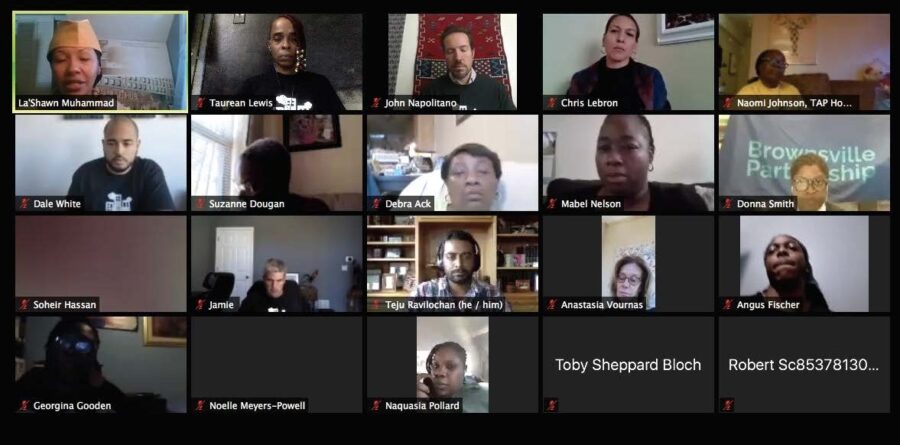 8th Brownsville HOPE Summit Celebrates Collaboration
The Brownsville Partnership's 8th Annual Hope Summit welcomed 42 friends, family, and partners to envision the future of the Greg Jackson Center as a catalyst for equitable opportunities and discuss key updates on various community initiatives.
Abilene Ends Chronic Homelessness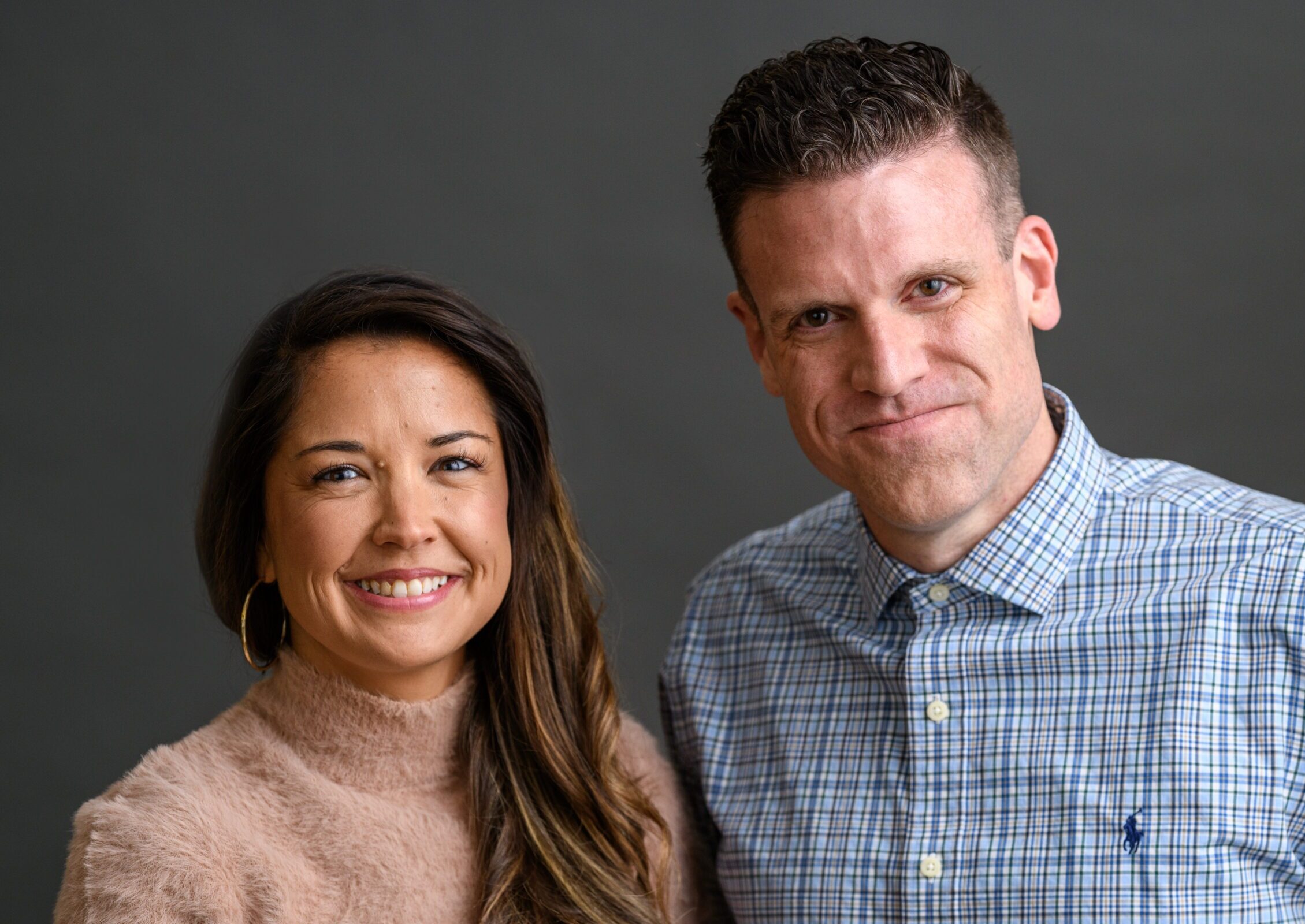 Abilene, TX makes chronic homelessness rare and brief in the face of COVID-19, after reaching Functional Zero for veteran homelessness back in 2019.
DECEMBER 2020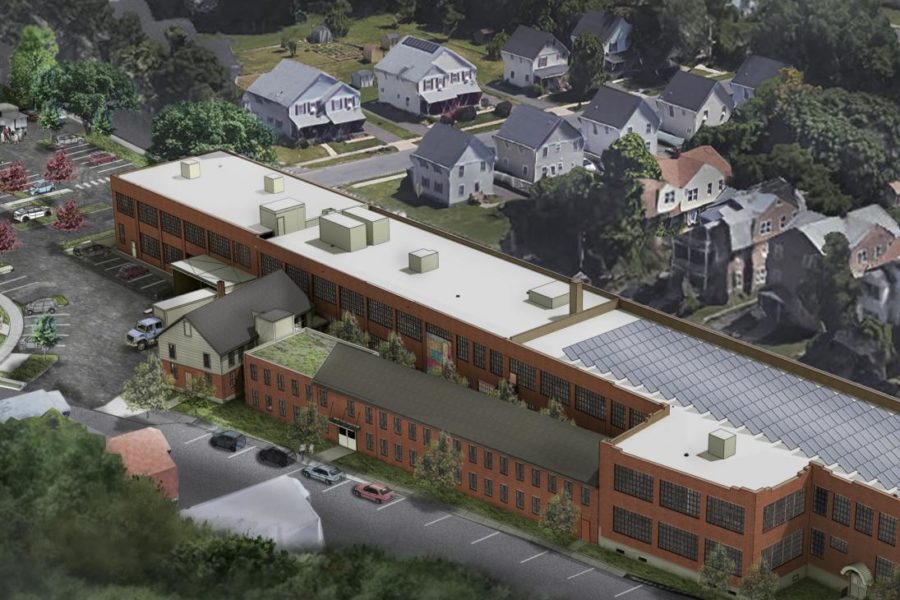 The Swift Factory Opens Its Doors
After years of dedication and community engagement, the Hartford team opened the doors of the Swift Factory, after transforming the vacant and blighted structure into a vibrant community anchor. This project preserves a piece of North Hartford history while laying a foundation for a thriving local economy and a thriving North Hartford.
Bakersfield featured in "The Way Home" Documentary
Leaders from Bakersfield, CA and Built for Zero are featured in "The Way Home," a new short-form documentary series from KTF Films and Bread and Butter Films created with support from Kaiser Permanente to highlight the link between housing and health.
Urban Institute and Community Solutions release findings from pilot on veteran inflow into homelessness
Community Solutions and the Urban Institute published a report aimed at understanding veterans' pathways into homelessness and promising strategies for reducing inflow into homelessness. "Community Strategies to Understand and Reduce Veteran Inflow into Homelessness" features a pilot of four Built for Zero communities.
---
2020 was a challenging year for many. The pandemic and the resulting economic uncertainty has caused housing insecurity for millions of Americans, making the work of ending homelessness even more pressing. Join the movement to settle for nothing less than a more equitable world, one where everyone has a safe place to live, and short-term emergencies never turn into long-term housing insecurity
.